POST 111
   Puerto Aventuras October 5, 2020
TROPICAL DEPRESSION "GAMMA"
VISITED PUERTO
All forecasts prepared us for high tides and heavy rain, but strong winds caught us by surprise. No important material damages to our homes or infrastructure but as usual, "green nature" took a beating. Sadly, the largest trees, with the longest lives suffered a very aggressive trimming and some lay on our streets today. It has happened before and our experience is that completing the trimming, standing them vertical again will help them come back re-strengthened. Will do…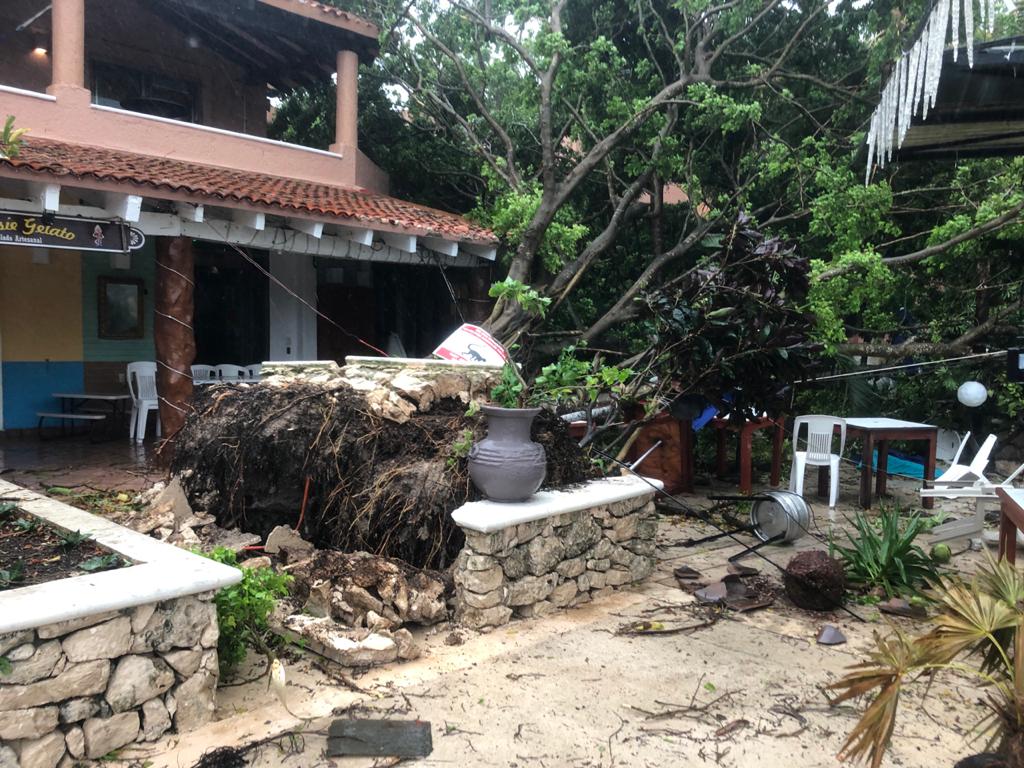 Even though tides were the highest registered without a hurricane, no damage came to our Marinas and our beaches instead received tons of sand as a gift very adequate to our plans for 2021. We welcome our new beach.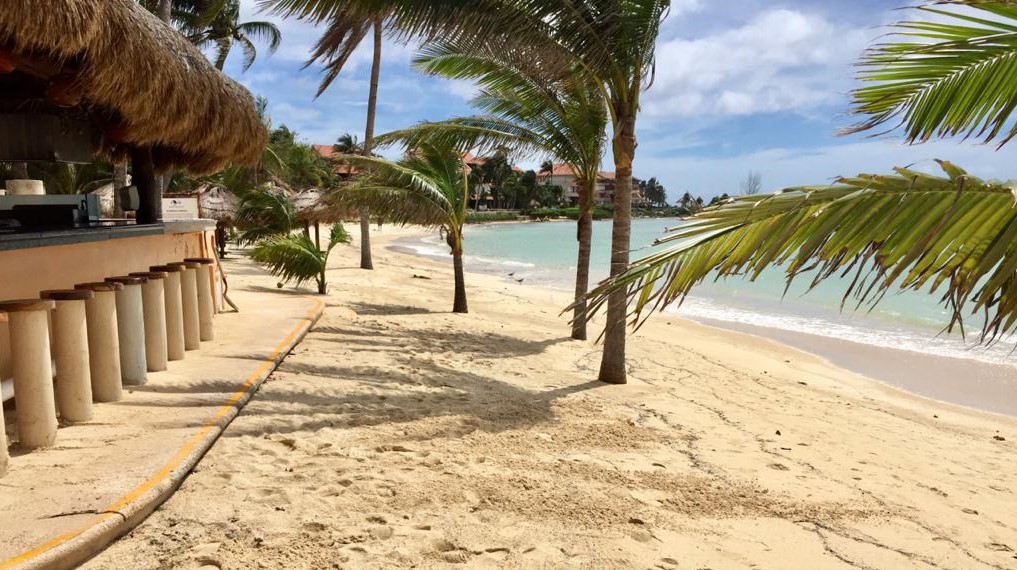 Saturday was a day to lock ourselves indoors protected from the storm. Long hours of listening to the menacing noises of wind tearing down trees and heavy rain hitting our windows. Some of those hours without power forced to guessing the situation outside. Sunday as only the Caribbean may offer, we had a sunny day that allowed us to walk on a green carpet of leaves on our streets and under fallen trees that will soon be up again. Monday back to normal, Puerto shows clean, organized and smiling.
Tropical Storm Delta three days away and coming in our direction will probably turn into Hurricane 1 tomorrow and head north East to pass between the Yucatan Peninsula and Cuba this coming Wednesday late night. Although forecasts do not show warning to our area, we will be watching closely.