POST 179 Puerto Aventuras October 31st 2022
More than 1,000 people and 250 decorated golf carts joined a parade through nine gathering points within the Resort from 4pm to midnight using Halloween as an excuse to celebrate Community life in PA.
What began as an idea promoted by 3 residents Odette, Ximena and Milagros spontaneously gained momentum joining everyone whether to parade or to watch the parade go by. Probably what impressed us most was not the number but the attitude of people waving, applauding and giving to strangers as well as friends.
A unique example to follow in following events as well as in our daily lives with our fellow neighbors.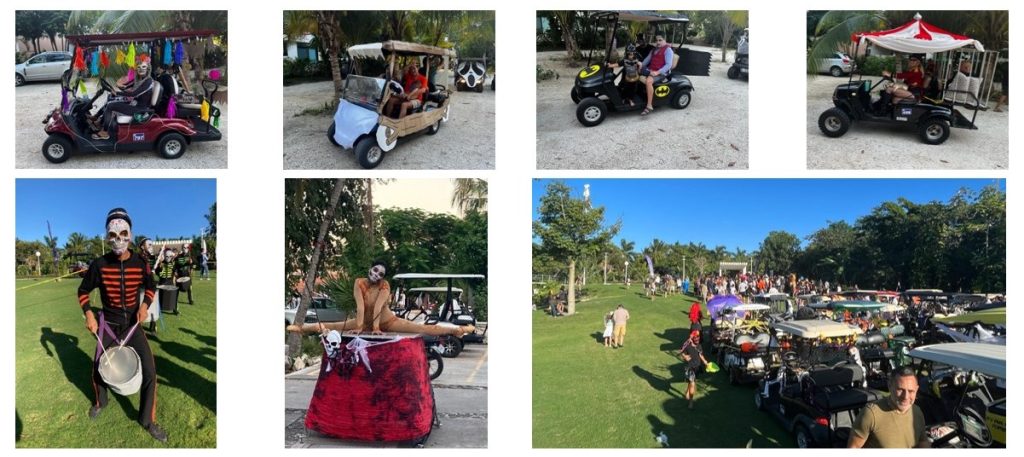 Note: An edited video will soon be available to all in our Colonos office.