Post 169 November 12th, 2021
AGREEMENT BETWEEN MUNICIPALITY AND PUERTO AVENTURAS
FOR THE PERIOD 2021 – 2024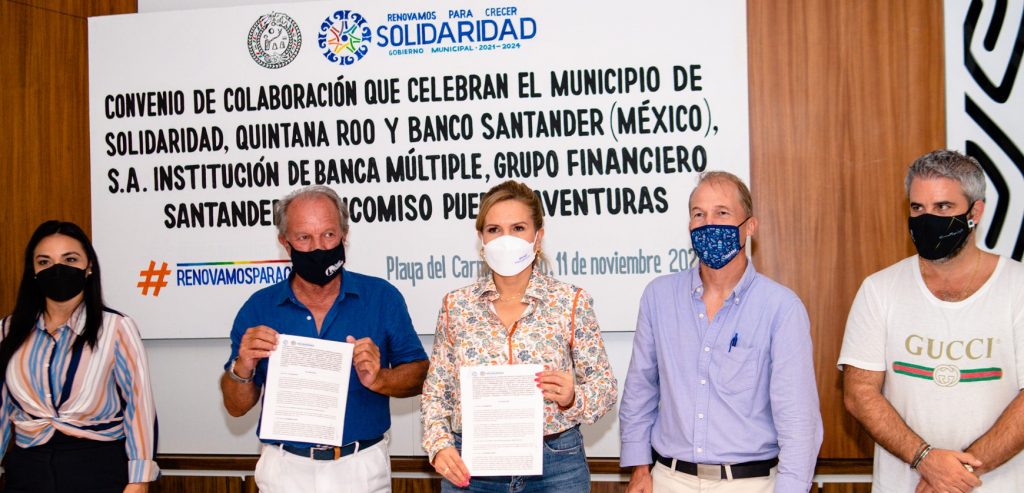 Lili Campos Mayor of Solidaridad and Román Rivera Torres for Puerto Aventuras signed collaboration agreement for the operation of our Resort assigning Covenant as the association responsible for this purpose. The agreement included some of the following important items to our Community:
Based on the status of non municipalization in order to administrate services for the Community Covenant was assigned to work with the Developer in fulfilling the needs of a high class Resort. Security will be coordinated by Covenant under contract with private company and with direct support from Municipal police when necessary. Covenant will assign an office for representation of Municipality in order to facilitate property tax payments within our facilities. Collection of garbage will continue as an obligation of the Municipality.
To enforce our regulations, Fideicomiso´s Technical Department will approve all projects, Covenant will supervise construction and inform Municipality for the correct application of such regulations.
Renewal of Vows