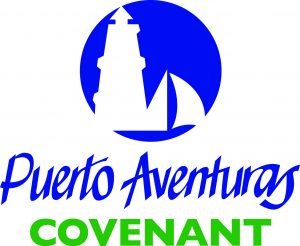 .
COVENANT
Association for & by the Community
CHRONOLOGY OF EVENTS
The Developer founded Colonos Association to jointly, guarantee the preservation of these Principles. The Formula ¨Developer – Association¨ has proven to be most efficient formula.
The current Members of the Committee have betrayed the 5 Fundamental Principles putting our Concept at risk. The Developer asked for the resignation of the Committee to bring the Association back on track.
The Committee's refusal motivated the foundation of a new Association: ¨Covenant¨.
ANTECEDENT:
1.- The Committees´ refusal to integrate Phase IV to the Master Plan divided Puerto Aventuras and broke its Integrity.
( Phase IV is no longer part of the Master Plan )
2.- They failed in supporting Associates giving way to their resignation to solve their own problems.
( Marina I, Marina II, Golf, Centro Educativo, Hotel Omni, Club de Playa are no longer under the Association )
3.- The lack of capacity to guarantee security and privacy led other Associates to resign and take actions on their own.
( Chac Hal Al and several independent Residents separated)
PUERTO AVENTURAS IS NOT A SINGLE UNITY TODAY
A New Association was established to maintain united those who resigned and facilitate their coming back united under new Members.
The Developer signed agreement with Covenant to operate the Access Control on termination of agreement with Association.
Covenant will manage the Caseta in favor of Residents and limiting unauthorized externals.
Covenant will exist temporarily to integrate with the Association with new members on the Committee who respect the principles of Puerto and their own regulations.
The Association is for and by the Community.
It must respect the principles of Puerto Aventuras and its own bylaws.
The Developer will not control, but maintains position as Vigilance.
The Developer will take over the Caseta to set operation back on track, and return it to the Association.
COVENANT was established in March of 2018, has integrated a group of Associates and will began operation May 15th.
" COVENANT " IS ALLIANCE.
Alliance Developer – Association