P.A. IN OTHER ACTIVITIES
WICKED, the famous play about the untold story of the witches of Oz, was splendidly placed on scene by the students of Colegio Puerto Aventuras in the Municipal Auditorium in Playa del Carmen on the 15th and the following 25th of June, with an attendance of more than 400 people in its first presentation.
Congratulations to the Colegio its directors and professors for an event of such high artistic level.
Congratulations!
José Ricardo Bauza Nápoles
Ana Sofía Fremont Soto
Alice Garsia
Jaime Gutiérrez Ortiz
Gilberto Guzmán Jr.
Marcelo Emiliano Melgarejo Venegas
Karen Yaneth Moreno Morales
Daniel Real Urquiza
Benjamín Romero Toledo
EASY TO SAY! …
One more generation from Colegio Puerto Aventuras with the highest educational level.
CLUB DE VELA PUERTO AVENTURAS ABSOLUTE WINNER IN NORTH AMERICAN SAILING AND WINDSURF COMPETITION
In the recent competition held in Puerto Cancun for North American Windsurf all first places in all categories were for Puerto Aventuras´ athletes also receiving second and third places.
In the National Sailing Olympics in Quintana Roo the majority of medals were also awarded to the athletes of Puerto Aventuras.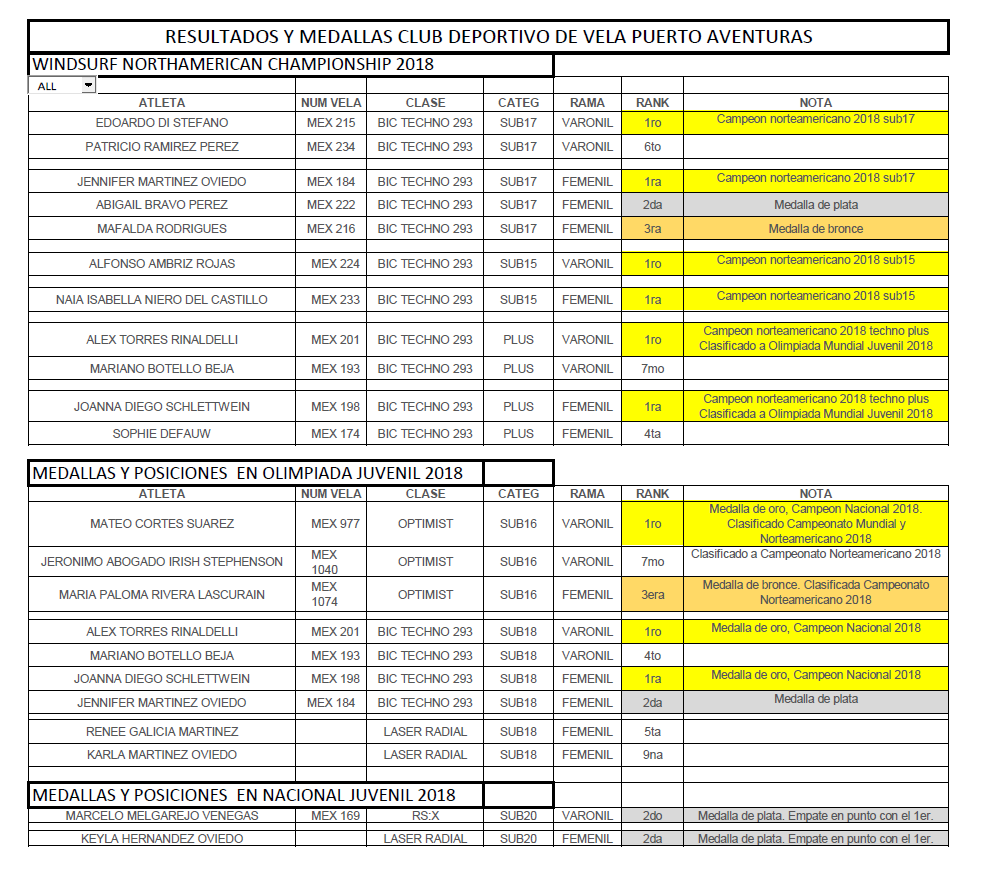 Good news our Sailing Club will remain in Puerto with new management by Luca Niero.