PUERTO AVENTURAS UPDATE
Being SECURITY the most important topic in everyone's mind, representatives of our community led by Tony Schaefer and through Covenant AC, are consulting with different companies and professionals to optimize security within the Resort and hopefully working under one single responsible entity.
MAIN ACCESS GATE. – The necessary enlargement and enhancement planned to be made to the main gate and canceled last year has now become imperative for the plans to accomplish a better control and security for our Resort. Covenant will proceed with these investments by stages according to priority needs.
PA PASSPORT.- We are happy to inform you that up to this date 2,011 Passports have been issued representing over 68% of our community today. We estimate that before this summer begins Passport will be fully operational with 100% control of access to our Resort.
ALL PUERTO FOR YOUR ENJOYMENT. – With the installation of Fiber Optics combined with the implementation of the Passport will allow all owners and residents access to all infrastructure and attractions of Puerto Aventuras with special discounts. The overall plan for this global operation should be fully implemented by December 2019.
CELEBRATING THIRTY YEARS. – To commemorate the process of the past thirty years since breaking ground and the next ten years to come a pictorial book of Puerto Aventuras was published and is available at the Kiosko in front of OMNI Hotel.
SARGASSUM. – Sargassum has become a topic to take seriously for it will not go away, but grow bigger until world solutions take place. The Developer and Covenant requested the services of Dr. Ping Wang from University of Florida to study an immediate solution for Puerto Aventuras and Oceanus Ltd. to execute the project. Our premise is to handle sargassum while floating in the current outside our bay and direct it to remain within the current without depositing in our beaches. Studies, designs, estimated budget and time frames for project will be presented to us before the end of the month. Promotions will be coordinated with directly interested owners of properties on the shore line and eventually through the Association to obtain the necessary financing. Designs will be published in this page soon.
REPOSITION OF BEACHES.- The Developer and Covenant are promoting reposition of our beaches that will began on the North end of Fatima Bay with Chac Hal Al in the month of May, followed by OMNI in June and later with other condominiums planning to join a reconstruction Master Plan for the entire length of the Bay.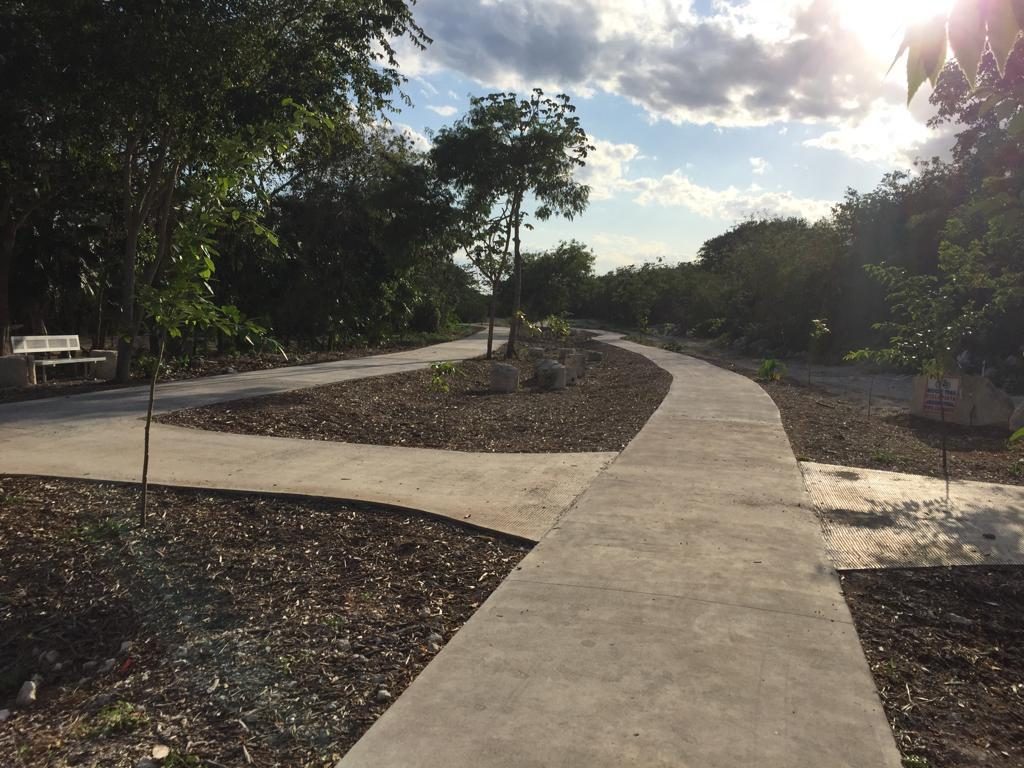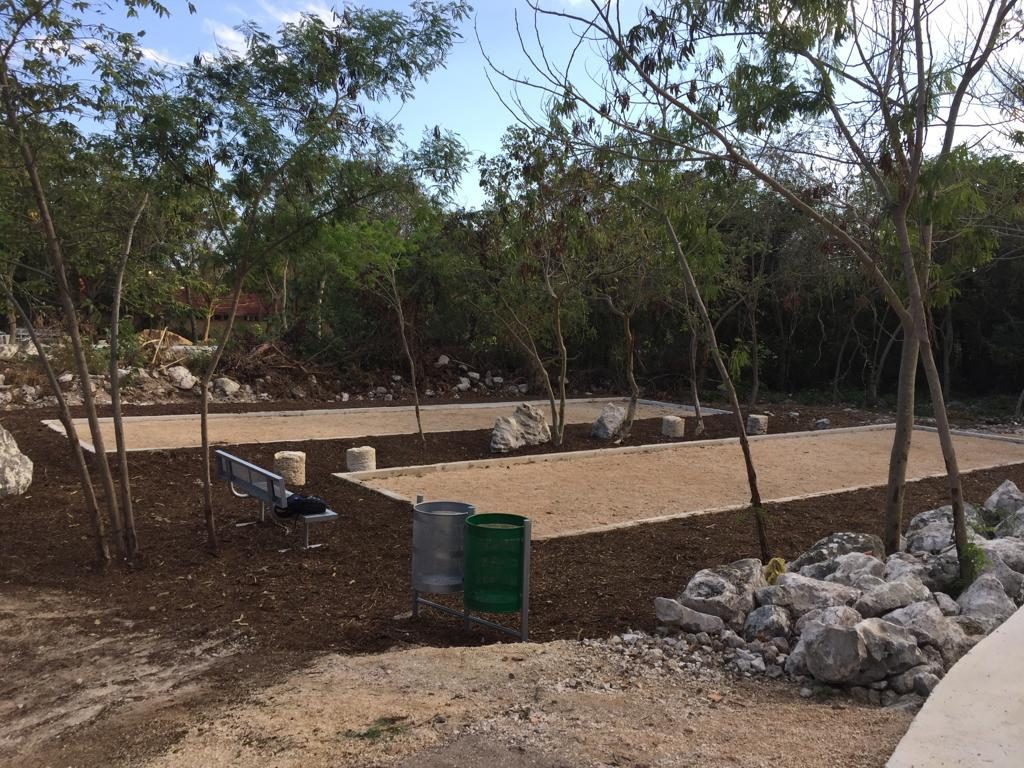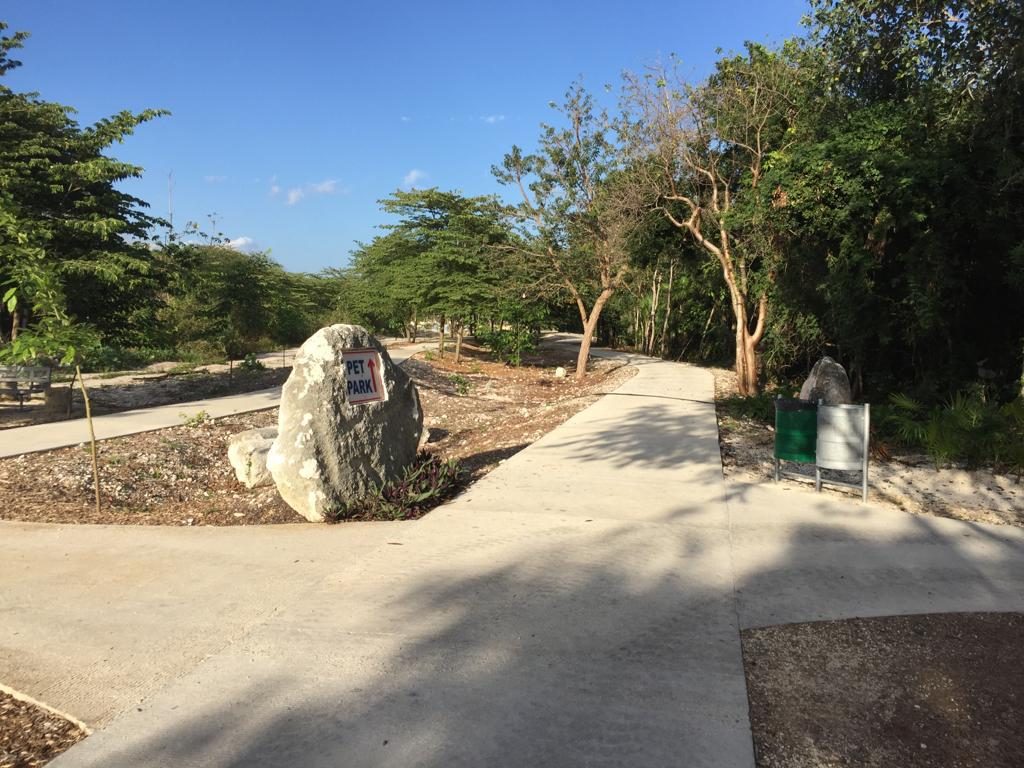 CENTRAL PARK. – The work on central park is advancing based on suggestions and petitions by the community. The first circuit for bicycle and jogging trails will be completed in three weeks. Two Petanca Courts are now available. First of four parking areas is already in use. Open air gymnasium, kids club and Pet Park will open April 15th. A reminder: this new infrastructure is for the use and enjoyment of owners, residents and authorized guests.
GOLF PRACTICE RANGE. – The work for building a multiple practice range to upgrade our golf course is on the way. The area has been prepared and we will soon begin leveling and filling for Tee – offs and greens.
MARINA WELCOME CENTER AND SERVICE STATION. – This construction is in process and will include a comfortable welcome center for all authorized visitors, offices for companies operating those tourists' services and sufficient parking spaces for their vans. As second phase in upper level bathrooms and rest areas will be included for crews. First phase is intended to be in operation coming September and second phase in January 2020.
COVENANT AC. – Covenant continues to operate all services, new projects and government relations for Puerto Aventuras. A voluntary number of members of our community are now celebrating weekly meetings to establish a Board of Directors within Covenant independent from the Developer who will serve as Vigilance Committee in the same manner it operated for 25 years in the past.
PROPERTY FACTS. – The experience of the Developer in other locations in the past led to include in the urban Master Plan for Puerto Aventuras a strip of land 10 meters wide all around periphery of Puerto Aventuras. This land would remain as private property owned by the Development and kept as green areas without buildings or commercial use. The purpose would be to prevent hotels on our boundaries from purchasing a small lot and connecting their hotel to our infrastructure or in the case of the highway boundary to prevent anyone from opening alternative access. 32,000 sq. meters of valuable land are destined to be green areas for protecting our boundaries.
DREAMS ARE ACHIEVEMENTS IN THE MAKING