POST 139                                                                                                                                                                                                                                                      
 Puerto Aventuras November 30, 2020
PUERTO AVENTURAS
MOVING FORWARD TO 2021
CENTRAL ( much more than a ) PARK
The concept behind our Central Park is much more than what we see today, in time it will become "the heart" of our Resort.
Thanks to the principles that make us a "Private Resort", the green open areas of Central Park become an extension to our personal properties so that when you step out of home, you are still in your common areas destined for your enjoyment.
Our main concern regarding our "security" was to provide the areas and infrastructure for our outdoor activities within our "Gated Community" without having to drive on the federal highway to other parks or locations. Our very own recreational park built according to our needs and desires. Most important, same as you feel comfortable seeing your children going to School on their own, you will feel safe to know they remain within controlled spaces for their after-school activities.

Bike with your son, jog with your daughter, yoga with your soul mate, walk your pet, surrounded by neighbors and friends with similar interests.      Kids Park for the little ones, futball and basketball for the teens, Pickelball, Petanca and Crocket for the other young.     Group activities for team sports, social, cultural as well as relaxation on generous open areas.  
Covid quarantine helped us appreciate what we have allowing us to maintain social distance and respect protocols on a paddleboard, bicycle or pushing a carriage with no containing walls.
Central Park is a project in process operating basic installations today and growing with facilities according to requirements from our Community.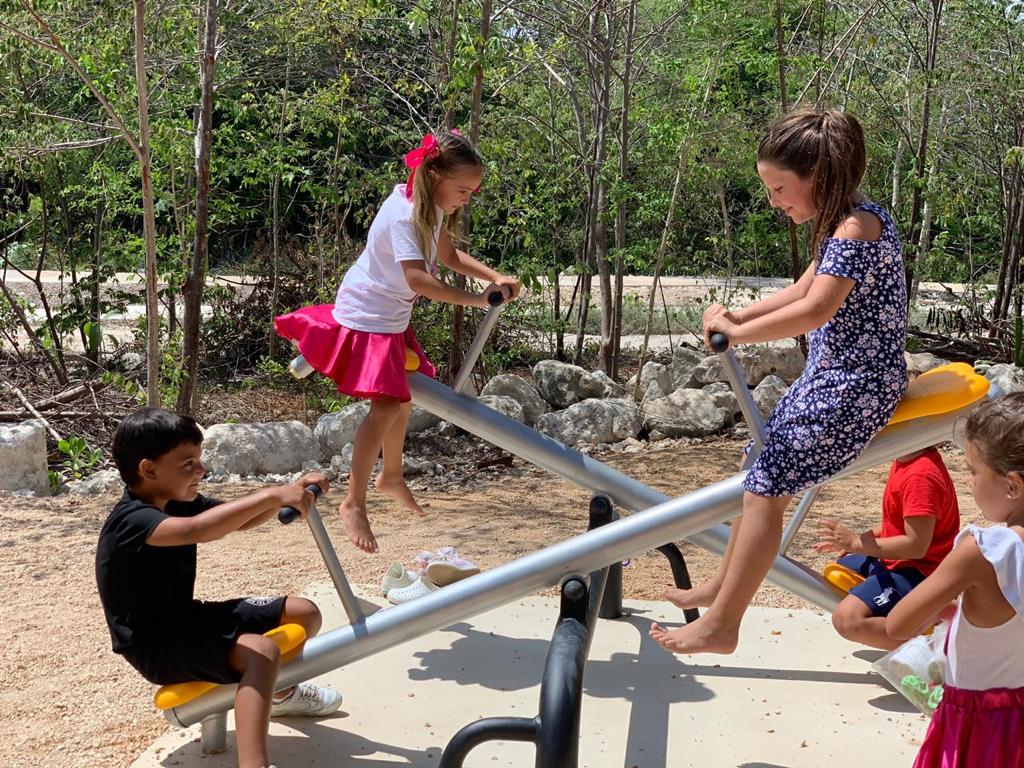 VISIT
and form your own opinion.