PUERTO AVENTURAS SCHOOL
It is common to say … "The best school is the one around the corner" . . . In this case, it is.
Some important things that make our lives better are sometimes taken for granted. Sometimes we are not aware of the effort to create them and to keep them available to us.
The first stone placed on a new project typically signals a quick sale to generate income. However Puerto Aventuras with creating a community in mind, the first stone was placed in the foundation of our school.
Land was designated in the heart of the resort so that students could safely ride their bikes to school. With an initial investment by the development, a first phase began operating in 1992 for a small group of local children. In 1995 an agreement to continue the operation of the school by Gabi Kozelj and a committee of founding parents was signed.
The owner would not receive rent for 20 years allowing the school to reinvest funds into program development and additions to original buildings. Once consolidated in 2016, the original contract was updated granting the developer a rent and the surplus into profit for those whose dedication made this project possible.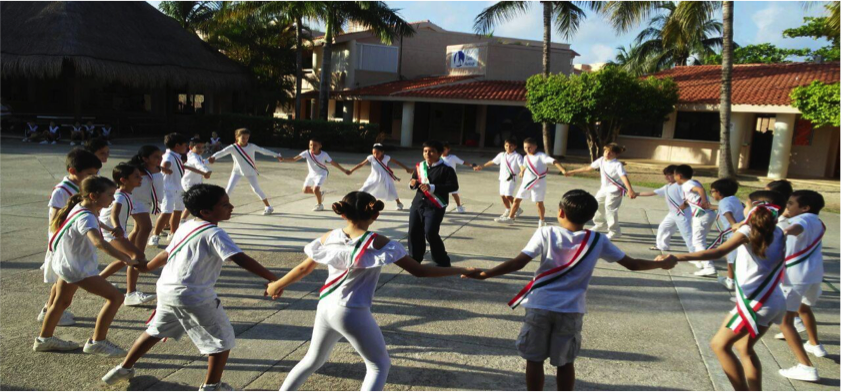 Our school is unique and special … its growth has been part of the "Aventura".
Located within a private development, the school grounds have no need for walls. It is has served as meeting place, activity and information center open to the entire community.
The original goal of the Development meet with the School in creating Community within a Private Resort. Not an easy task with large diversity of nationalities, languages and customs. However, with this common vision of Community shared by the teachers, students, families and friends, we offer a high quality preschool through high school academic center that fosters community involvement and social consciousness.
Let us recognize and appreciate what we have and foster the values and principles of this Community Project.