PASSPORT TO YOUR. P.A. WORLD
( A LONG AWAITED IDEA !… )
The effort to maintain Puerto Aventuras as an integrated community will soon bring benefits that no other resort may offer.
We must keep in mind that maintaining management of our resort means that anyone stepping out of their property is still in common private ground in which he has opinion and vote.
Now imagine that the whole resort, is there for your enjoyment as if it were a grand scale hotel where you reside. Play golf, breakfast at the beach club, go diving or play tennis, dinner on the water edge at the Marina, a day for fishing and shopping in the afternoon; weekends to spend at the park, swim the cenotes and caleta.
We had to wait for fiber optics, the cloud and underground net happening today to create a personal passport for every owner, resident or visitor.
Your Personal Passport will be a personalized card with photograph and chip to transmit and receive information. It will be available before December 2018 and will serve as:
1- Personal identification, with code indicating your participation in the community ( owner, resident, visitor, other )
2- Automatic access at main gate and private areas or sections where you have business and are allowed.
3- Welcome to infrastructure like beach and yacht club, golf tennis, and others.
4- Discounts in services at all installations of the resort including restaurants, bars and boutiques on the Marina.
5- Charge to your credit card. ( Beginning January 2019 )
Visitors will be granted a similar cardboard temporary passport ( no photo ) stating dates of arrival and departure as well as areas allowed to access.
Employees and construction workers will wear a color band in their wrist with a bar code for automatic access and registration.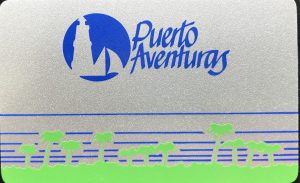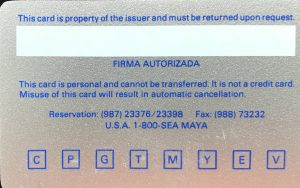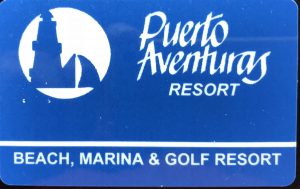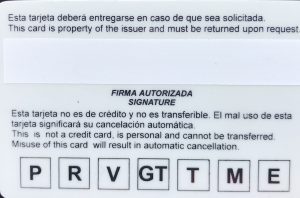 Our Master Plan clearly separates private residential areas from those common activity centers. Our privacy will not be affected, all installations remain for the use of owners and residents who will have the option for quiet days in their own surroundings or stepping out to participate in activities. For these occasions, you will assume a great number of possibilities to which you have access, discounts and special treatment.
When our families visit, there will be less need to drive and spend the day far from home and keeping them active will create interest to return.
WHAT BETTER WAY TO MAKE THE WHOLE RESORT YOUR OWN