ANSWERS TO QUESTIONS
What happens when access control returns to Developer ?
In the beginning, security of our resort was managed by the Developer beginning with control of main access.
When the Association was formed, security was assigned to them. In time, their management has contradicted our principles and placed our security and privacy at risk. The Developer will again take responsibility with control of main access to reestablish our principles and hand it back to the Association.
Access today is open to anyone presenting an ID at main access. It is also open to large number of non-authorized or invited people to enter and use our facilities.
Land and building of ¨Caseta¨ is property of the Development. Equipment and furniture were provided by Association to service the community.
The Development has signed new agreement with COVENANT (Community Association) to assume control in May 2018. Contract was signed with the same security company and personnel operating today to facilitate continuity. The Developer has built two new lanes of access as designed and approved at General Colonos Assembly.
Owners and residents should not even notice the change as:
The same security personnel who knows the procedures will continue in charge with new manual, their existing identification and access cards will continue operating.
Traffic should now be more fluid since many outside vehicles will be denied access.
Authorized visitors should have more fluent access with new additional lanes.
Long lines to exit Puerto in peak hours will be avoided separating residents from visitors and services
Workers will not have to stand in line for hours every morning to be allowed in having automatic ID
The Developer is not interested in, managing control of the resort at main access.
The intention is to operate it for a time term sufficient to correctly apply our manuals.
Once control is back on track it will come back to Association under new Board capable of guaranteeing our principles.
THE ¨POBLADO¨ HAS A POPULATION OF 18 THOUSAND PEOPLE
THE EMPLOYEES IN PUERTO ARE 3,600 WITH AVERAGE OF 3.5 PEOPLE PER FAMILY = 12,600 PEOPLE.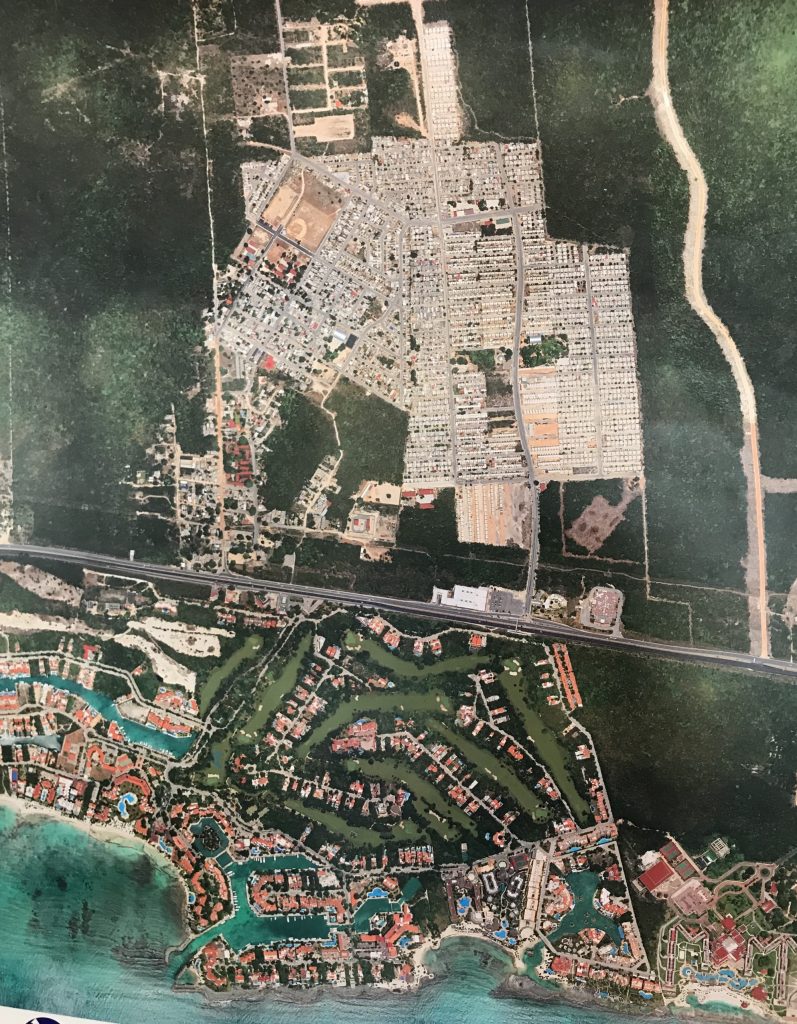 POPULATION IN TOURISTIC AREA IS 3,600 WITH 6,100 OCCASIONALS FOR A TOTAL OF 9,700 IN HIGH SEASON.