SARGASSUM
(CONTINUATION)
Are we going to continue spending in picking up sargassum from our beaches starting the same battle every day ?
… or are we going to act together on a studied solution that will allow us to watch the sargassum pass us by ?
For a year now the Developer has worked with the University of Florida and Oceanus putting together a Master Plan Solution to control the entry of sargassum to Puerto Aventuras. The first floating curtain designed for this purpose has been built and placed on site in front of Caleta Chac Hal Al to observe its behavior and adapt for use in front of Bahia Fatima. The design of the curtain has proved successful and is ready to be implemented along our sea front.
There are matters that should not be postponed, sargassum is here to stay if you enter satellite view for sargassum coming towards us arriving in July you will understand the importance of this action. Individual attempts have not been successful; a unified general solution will be a gain – gain situation for all.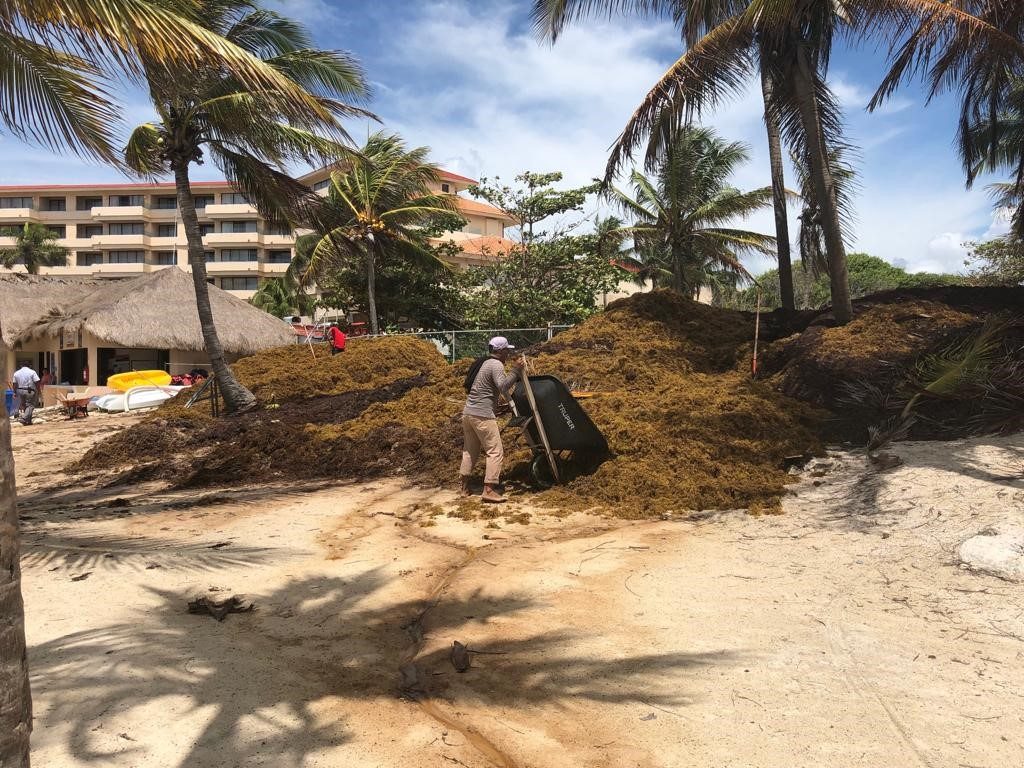 The designs and basic numbers for estimates are ready to be presented. We extend an invitation to the representatives of hotels, condominiums and residences along our coast to express your interest by calling to set appointment with Developer and experts responsible for this project. Please contact Pamela at 984- 873- 5111.