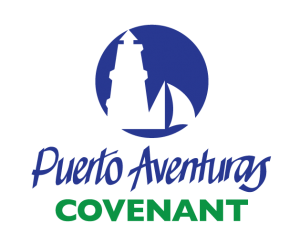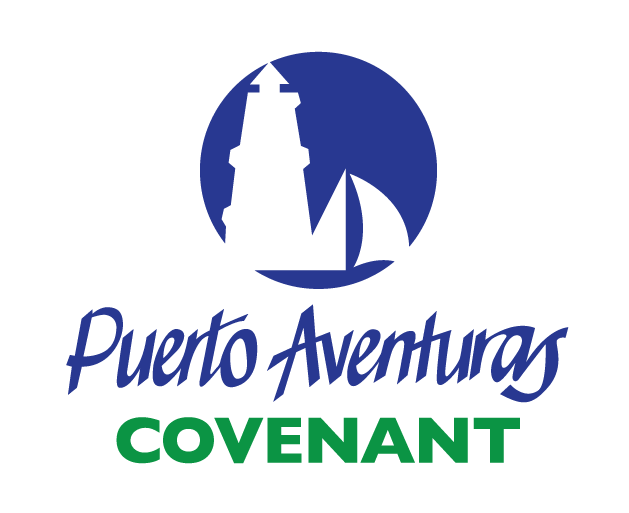 Puerto Aventuras, Quintana Roo, 14th of October of 2019.
For Puerto Aventuras Community:
PA Covenant´s administrator with volunteer representatives from the community, inform of the joint work, follow up and supervision of the work and jobs done by the Fideicomiso Puerto Aventuras in benefit of the community.
MAIN ACCESS: Construction of the first phase of the remodeling of the security caseta, building the space in which the monitors for close circuit security cameras will be housed. PA COVENANT, A.C., took on the infrastructure renovation, wiring and civil work necessary as well as the changing of obsolete equipment from cabinets, barrier- gate arm and software, this way having the necessary conditions for the essential application of the Policies and Procedures for the control of access to Puerto Aventuras. The Administrator has been informed that in the next year 2020, the Fideicomiso will take on the 2nd pahse of the necessary remodeling and addition to the main access.
CENTRAL PARK: The construction of the park is taking place adhering to what was offered in previous time by the Developer and accepted by the community. It is in the process of being concluded, among others the Bicycle Track, Jogging Track and Outdoor Gym.
BEACH CLUB AND HOTEL: The OMNI Hotel that has been under the management of an external company, starting on January 1st of 2020 will be operated directly by a company, affiliated to the Developer that will promote its use and enjoyment, through different promotions and events, directed primarily at Owners and Residents.
MARINA: Responding to different request from the community with regards to establishing controls and order in the use of, the now limited, places of the Marina for commercial use, the Developer is almost finished with the construction of the building for the comfortable and orderly boarding of visitors as well as a place for the boat crew, that provide the service.
GOLF COURSE: As a complement to the current executive 9 hole par 36 golf course, the Developer is taking on the construction of the 9 additional holes, all par 3 and two driving ranges.
BAHÍA FÁTIMA BEACH: The Developer worked on the reposition of the sand areas in beaches achieving the widening of those beaches located in Bahía Fátima in front of Condominium Chac Hal Al and the OMNI Hotel, the reforestation with palms and a construction to achieve the contention of sand avoiding erosion. The plan is to continue with the south part and Bahía Chanyuyum (beach in front of the Dreams and Catalonia Hotels).
SARGASSO: Together and with the hiring of specialists from the University of Florida, a trial for the contention of the massive arrival of Sargasso was implemented successfully through the construction of structures that will be used in the coming season in the year 2020.
P.A. COVENANT A.C.
Oscar A. Calderón Ruiz.
ADMINISTRATOR
PA COVENANT, A.C. pasaporte@puertoaventuras.com.mx