REMEMBER
Puerto Aventuras as originally conceived and why the concept was so appealing.
We saw it and fell in love with it, we identified, we decided to invest in it and chose is as the place to spend our leisure time.
We adopted it as it was, not to change it but to preserve it.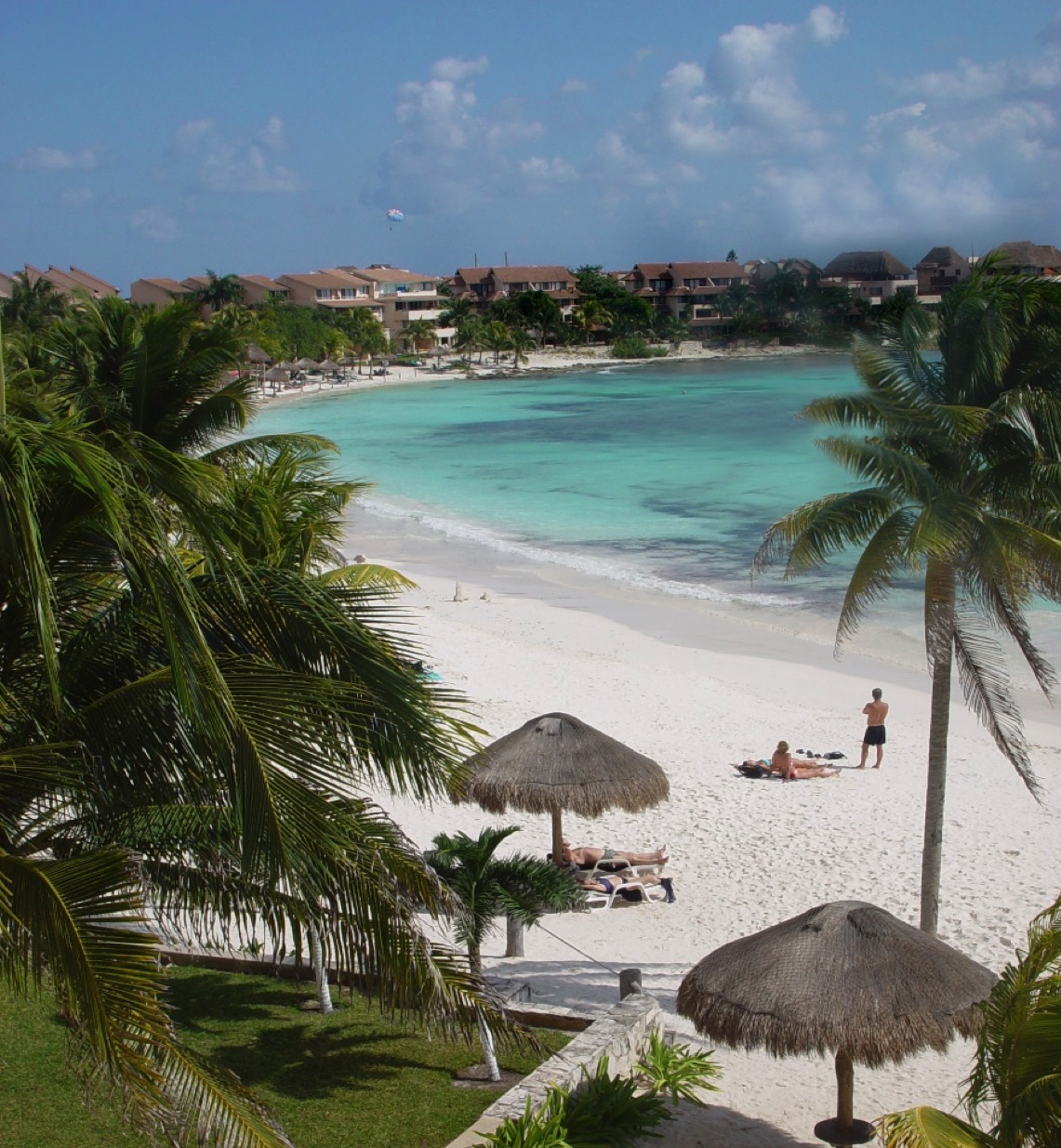 P U E R T O A V E N T U R A S
April  2018.
Dear Fellow Residents:
Creating confidence and maintaining certainty requires consistent actions through time; breaking them may be done in a snap with a few foul words.
I write to you conscious of the negative atmosphere invading our  "paradise ",  hoping that information and a voice may bring our values back on track,  and with them the tranquility you aspired to when you chose  Puerto Aventuras as the place to invest and enjoy.
I represent the developer and my credentials are all around us.
I am the only authority as sole responsible before government authorities.
I created the Colonos association to participate managing within our principles.
Colonos derives their authority from me today.
Colonos has been using borrowed authority to divide.
I am working to reestablish our basic principles for they have taken a wrong direction.
It is my responsibility to guarantee unity, privacy and our values.
Following this letter, you will find a first of several documents that will be sent on a daily basis dealing with the topics that have been brought to my attention as a need to be heard and clarified. It is my intention to make this a two-way communication channel so that your voice may be heard and my obligation assumed.
Respectfully,
FIDEICOMISO PUERTO AVENTURAS
Arch. Roman Rivera Torres
Chairman of the Board
P.A.  FACTS (1)
CONCEPT AND PRINCIPLES

PUERTO AVENTURAS WAS CONCEIVED AS A "PRIVATE RESIDENTIAL -TOURISTIC DEVELOPMENT" UNDER THE FOLLOWING   PRINCIPLES:
AUTONOMY:         Puerto Aventuras is operated by its own Community and not surrendered to the Municipality. The Municipality does not have the economic resources to provide first class services due to the growth of the Riviera Maya.
INTEGRATED AS A UNIT:     Our Master Plan defines Puerto Aventuras as an Integrated Unit. As a grand scale Hotel, all assets and amenities are for the use and benefit of its Owners and Residents.     Each component would be integrated to the Master Plan under clearly defined rights and obligations
 SECURITY:    The priority for our community is security, which begins by strict and efficient control of our Front Gate. Since Colonos is not in charge of providing basic services, new projects nor conducting government relations, Security becomes a priority obligation supported by ample funds, experienced personnel, assets and equipment assigned to them.
PRIVACY:   Puerto Aventuras is a "Private Resort" for exclusive use and enjoyment of its Community.   The absence of public beaches for the Riviera Maya and the existence of a population of 18,000 people next door demands a strict control of our main access.
RULES AND REGULATIONS:     We have "Rules and Regulations" concerning Urban, Construction and relations between residents for the Community in general. It is the obligation of Colonos to control and guarantee respect of these regulations.
P.A.  FACTS (2)
C2 Municipio Ingles

P.A. FACTS (3)
           PUERTO AVENTURAS TRUST   =   DEVELOPER
         COLONOS ASSOCIATION          =   ADMINISTRATOR
The Developer formed the Association to jointly guard our values. The Developer builds and the Association manages.    Security is the most important of the Association.   Faculties, funds, personnel and equipment were assigned for this purpose.  For years, working hand in hand led Puerto Aventuras to be the Excellence Resort of the Riviera.
Security is the main obligation beginning with control of our main access.    The Board of Directors have devaluated our Community values by not being capable in handling our Security.  This led to a "divorce" between Developer and Colonos and a request for the Board's resignation.   A negative answer gave way to separation of Associates and the creation of a separate Association to remain together and facilitate their reintegration under a different board of directors.
AUTONOMY.    Puerto Aventuras begin under agreement with the Authority to be operated by its own Community and not passed on to the Municipality.  The incapacity from the Board has fractured this principle and contradicted our agreement by including the Municipality in covering services as well as obligating their Associates to introduce different outside security. These actions are the first steps to an imminent Municipalization.
INTEGRAL UNIT. Puerto Aventuras was designed as an "Indivisible Unit" so that its infrastructure would serve in benefit of its Residents, guarantee its Security and validating and preserving our rights of admission. Our Board ignored this Principle by not accepting Phase 4 into the Master Plan and obligating Associates to separate by not fulfilling its obligations.
SECURITY. Security has under poorly executed by our Board in spite of having budget, personnel and equipment.    Their work has limited to present graphic reports of what happened yesterday with no plan for restitution or future prevention.     The Developer will be taking temporary control of the Main access to establish an efficient operation and turn it back to the Association under new management.
PRIVACY.  Puerto Aventuras is a private Development;    we do not sell the use of our facilities to people from outside for the benefit of a few.     The Riviera does not have enough public beaches, other developments deny access to their installations.   The policy of Colonos to allow outsiders to enter our Resort contradicts our Privacy Principle and promotes of conflicts like those taking place at Akumal today.
REGULATIONS. Our Urban, Construction and Living Standard Regulations are an obligation to every Owner and Resident.       Maintaining those Regulations has been an obligation totally forgotten by Colonos allowing impunity in delinquent actions, construction and touristic services out of control, in detriment of our wellbeing.
The Association is necessary and must prevail.
The Association requires capable people who respect our Principles.
The Main Access must guarantee our Privacy
Stay tuned for tomorrow the topic is ¨Main Access.¨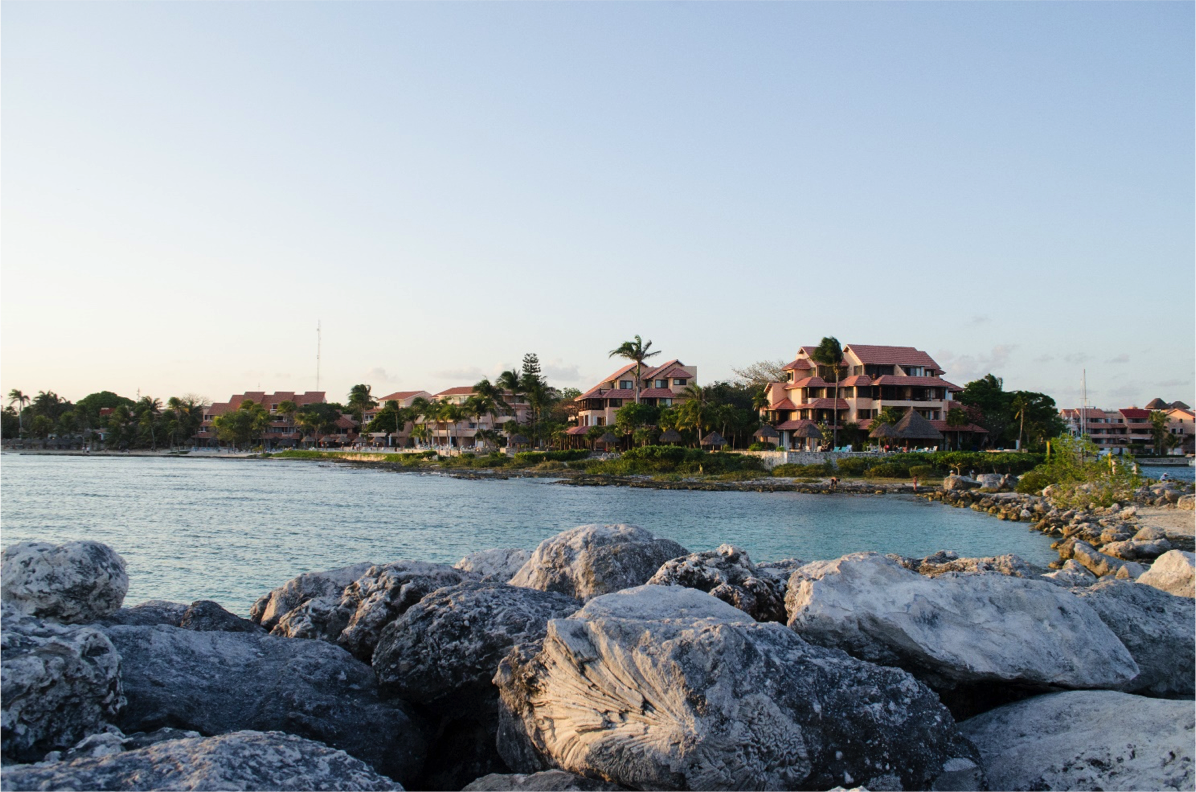 Return to our principles as Private Resort.