CENTRAL PARK
Golfers represent less than 4% of the population of Puerto Aventuras, and so the community proposed cancellation of the second 9 holes and to use the land for activities that the majority of the population would enjoy. A design was made including a practice range for golf, bicycle and jogging trails, open air gym, Pet Park, sport facilities and recreational areas. The project was presented and approved at Ordinary Assembly in December 2016.Construction began in April 2017 and temporarily suspended in July of the same year when Colonos announced its policy to maintain open access to any outsider holding a personal I.D. even while being aware of the existence of a 18 thousand population across the road.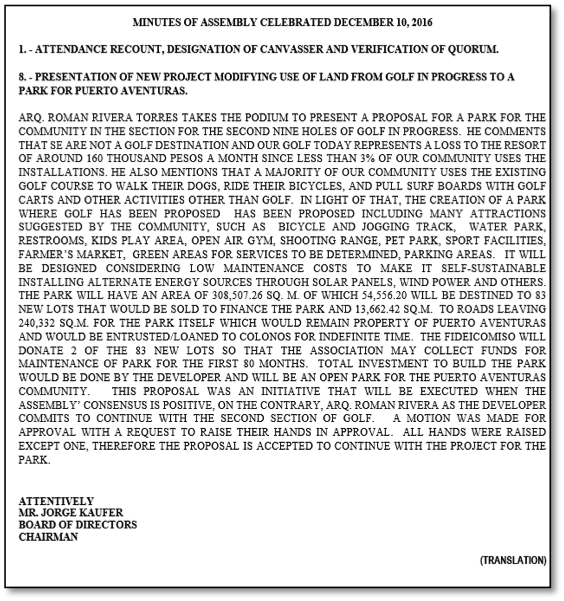 The concept of Central Park has a budget assigned, Municipal, State and Federal authorizations, and is on hold until the Board of Directors handles control of our access according to our basic principles for privacy.
IMAGINE NOT HAVING TO LEAVE PUERTO AVENTURAS TO DO YOUR FAMILY ACTIVITIES ON WEEKENDS
Bicycle and jogging trail for any day or night of the week just around the block, exercise outdoors with neighbors who have the same interests, walk your pet in a park where it is welcome, plant your seeds and share the crop at "Farmers Market" day with the community, Bar-B-Q on a lake under a palapa. Participate in any activity or enjoy the peace and quiet surrounded by green areas.
REMEMBER THAT PUERTO AVENTURAS IS INDEPENDENT AND OPERATED BY US AS A COMMUNITY.
WHEN WE STEP OUT OF OUR PROPERTY TO A STREET OR PARK WE ARE STILL IN PRIVATE PROPERTY FOR OUR COMMON USE AND HAVE VOICE AND VOTE IN ITS OPERATION
SECURITY AND PRIVACY ARE DETERMINED AT MAIN GATE
– AUTOMATIC ACCESS TO RESIDENTS WITH PERSONAL PASSPORT IDENTIFICATION.
– ACCESS TO AUTHORIZED VISITORS AND GUESTS SHOWING RESERVATION.
– VIP. PASSES PREVIOUSLY APPROVED.
– NO ACCESS TO NON-AUTHORIZED VISITORS TO USE OUR INFRASTRUCTURE.
NOTE: ACCESS CONTROL TO BEACH UNNECESSARY WHEN MAIN GATE OPERATES CORRECTLY.
PASSPORT FOR RESIDENTS INSIDE RESORT
– RESIDENTS HAVE ACCESS TO ALL INSTALLATIONS OF PUERTO AVENTURAS.
– ACCESS TO BEACH OPEN THROUGH "BEACH CLUB" (RESPECTING POLICIES)
– ACCESS TO "CALETA" USING EXISTING PEDESTRIAN TRAILS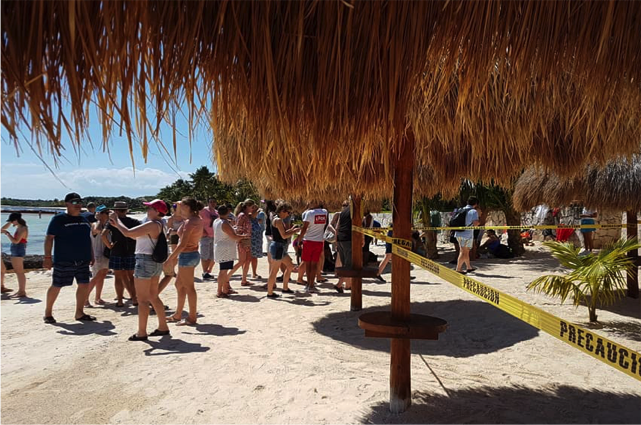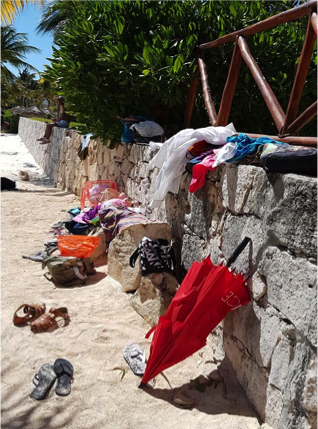 Important investments are made by condominiums and residents (without the collaboration by Colonos) to recuperate our beaches for exclusive use of our community.