PHASE IV
The original Master Plan to Puerto Aventuras included 248 has for residential-touristic and 206 has. for ¨poblado.¨ Ground breaking took place in November 1988 and after almost 30 years completion came in June 2018 with "Phase IV¨ as the final stage for our resort.
Puerto Aventuras was conceived as an integrated entity under one single unit. From any legal stand, integrating all of it's the phases is an assumed obligation. Neither the general assembly, nor the board of directors have the faculty to place under consideration the inclusion of Phase IV into the master plan.
Colonos began collecting fees from residents in 2016 but does not attend to maintenance of services. Colonos charges cost of access cards but does not allow residents to vote. Colonos informs one day to be willing to receive Phase IV and tomorrow announces that the topic will be placed for consideration at coming assembly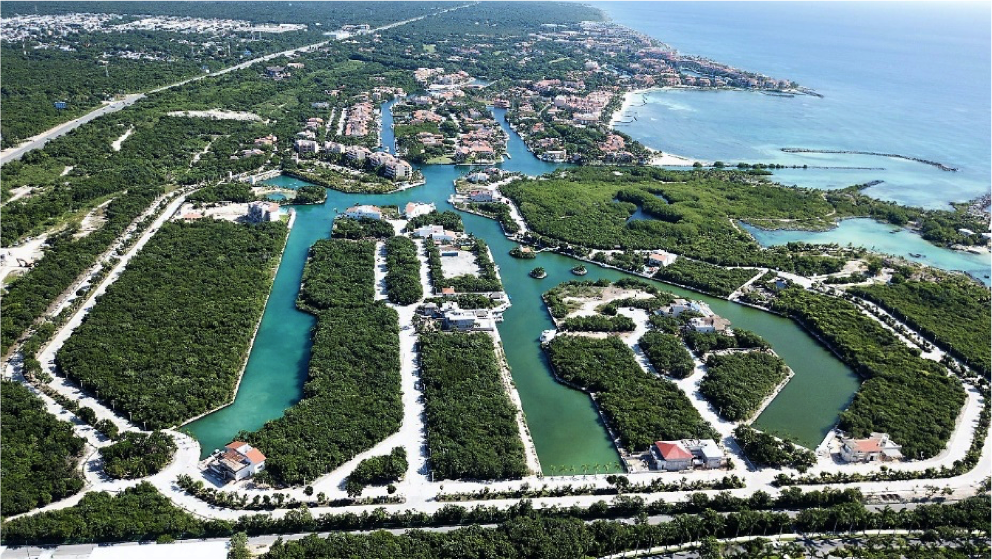 Note: Colonos has broken the basic Principle of unity as an Integrated Development, reason enough by itself to be replaced from the faculty of administrating Puerto Aventuras.
P.A. FACTS (9)
TAEMA AIRPARK
Puerto Aventuras under development grows day by day. We promote investment ideas to be selected in agreement with our master plan. One of those was Taema. A real estate development based on an aeronautical theme including a private landing strip. Totally independent from our resort, and the Developers of Puerto Aventuras who have no participation on their project.
At the time when Taema appeared, Puerto was working on ideas to create traffic to the commercial area on the marina. Having private yachts on one side and private planes on the other could increase value to our overall concept as a resort. The idea was presented to Colonos who adopted the idea proposing a passport fee of $15 thousand pesos per person paid to the Association. An agreement was signed between Colonos and Taema the Developer for approval. The agreement was unilaterally canceled by the Chairman who explained: "Sorry, it was a mistake", bringing a high-cost lawsuit to the Association with the probability of losing.
NOTE: Colonos allows 3,500 people to enter and use our installations without paying or spending, offers open access to anyone with ID, but now decides Taema to be treason to our communit