¨PAPAYA REPUBLIC¨
A sophisticated beginning for an unknown Resort in the middle of the jungle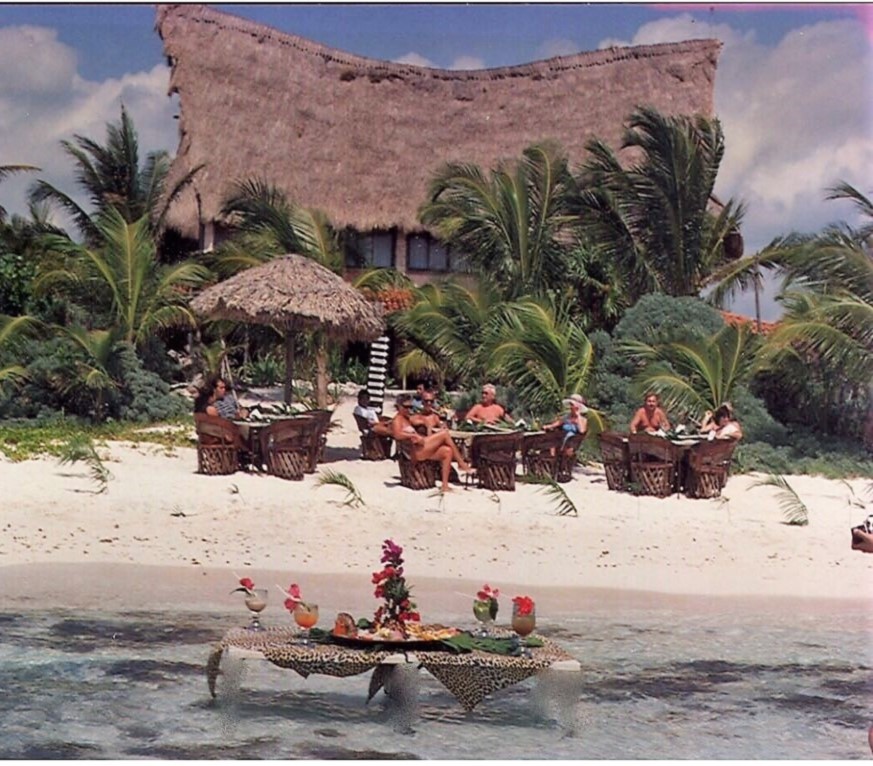 There was nothing for hundreds of miles crossing a narrow road from Cancun to Tulum, but if you noticed a small sign advertising ¨Papaya Republic¨ and ventured into a sand path to the beach, you would arrive at an impressive structure of rustic stone and wood roofed with palapa. Inside, Persian rugs, mantle pieces and beautiful china for a gourmet meal with the catch of the day and traditional dishes by local chefs.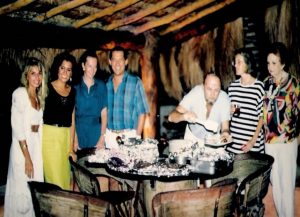 An unbelievable unexpected experience when uncertainty at crossing a jungle turned into a combination of rustic civilization in sophisticated atmosphere. Hector Mestre and wife Malena were there to cook for you and manager Wilma Bay dressed in white would have the warmest welcome.
¨Papaya Republic¨ became a brand for Puerto Aventuras and the area, and the example was soon followed by ¨Carlos n Charlies¨, that ¨ jet set¨ restaurant serving oyster Rockefeller to tourist and cochinita to construction workers on the Marina.