POST 123
Puerto Aventuras October 26, 2020
HURRICANE ZETA
COMING OUR WAY
Forecast by Experts Specific for Puerto Aventuras
Tropical Storm Zeta is slowly moving towards Cozumel and Playa del Carmen, strengthening to become Hurricane Category 1 before making landfall.
Moderate winds from NW should begin this afternoon rotating towards S and SE by 10pm being the strongest before midnight (30 knots 60 miles) and moving to SE Tuesday morning.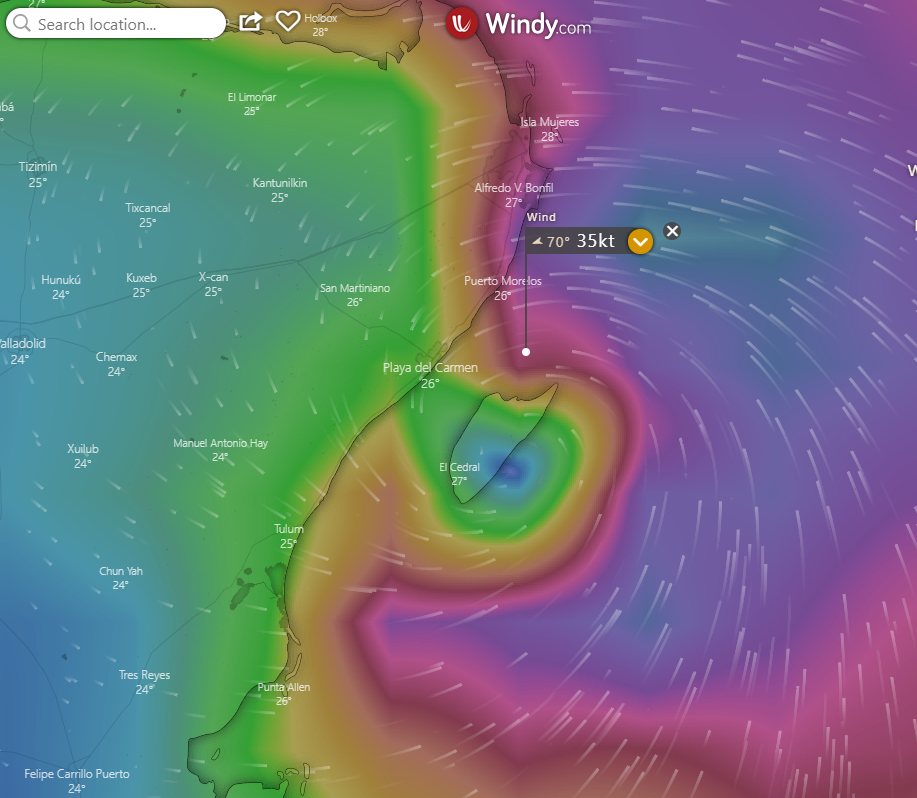 Even though the eye of the hurricane may pass over us, Puerto and Tulum over Xpuha will be once again secure within an area of lower intensity winds being the strongest towards NE on Cancún.  The higher risk of being under the eye is an elevation of the sea up to 1.5 feet above high tide and waves of 2meters on the shore line. It is expected to have heavy rains during the night up 150 mm.
NOTE: Puerto Aventuras Marina will once again welcome all navy vessels, Cozumel and Isla Mujeres ferries as well as private and service yachts up to capacity.
Next update will be at 6pm today.