POST 142
Puerto Aventuras December 4th, 2020
PUERTO AVENTURAS
MOVING FORWARD TO 2021
YOUR BEACH CLUB MEMBERSHIP
In 1987 when we broke ground for Puerto Aventuras, we drove a very narrow paved road from Cancun tightly lined by jungle on both sides. Our property was mostly jungle with low vegetation and sandy beaches with palm trees. The only construction was a house on the Caleta reachable by sea from Cozumel and operating with electric generator and rainwater deposit.
The first stone was placed for the Beach Club located in the middle of the property for easy access. Being in the middle of a very large jungle, our Club would include comfortable and protected installations offering food and beverage services as well as lodging for sleep over visitors. Among other attractions, the Club included a Dive Center to promote water activities in the turquoise Caribbean at our feet.
A Club is commonly the heart of any Resort, and this was not an exception. It is the gathering place for a Community to enjoy the services among friends and neighbors; the place where you are welcomed as Member, greeted by name, given VIP treatment and invited to use the facilities for your enjoyment. With this in mind we asked OMNI Hotels to hand over the operation to Heather Holland a long time Resident in Puerto who would better understand the needs and desires of Owners as members.
The economy of Clubs in general is based on the sale of Memberships for right of admittance and use of grounds and facilities by Members. In the desire to offer a more attractive deal, our Club extends a free Membership to all Owners of property in Puerto Aventuras expecting to base its economy on the sale of optional services to Members and visitors. A quality operation and service will be possible in direct proportion to the occupation and enjoyment of its installations by Members.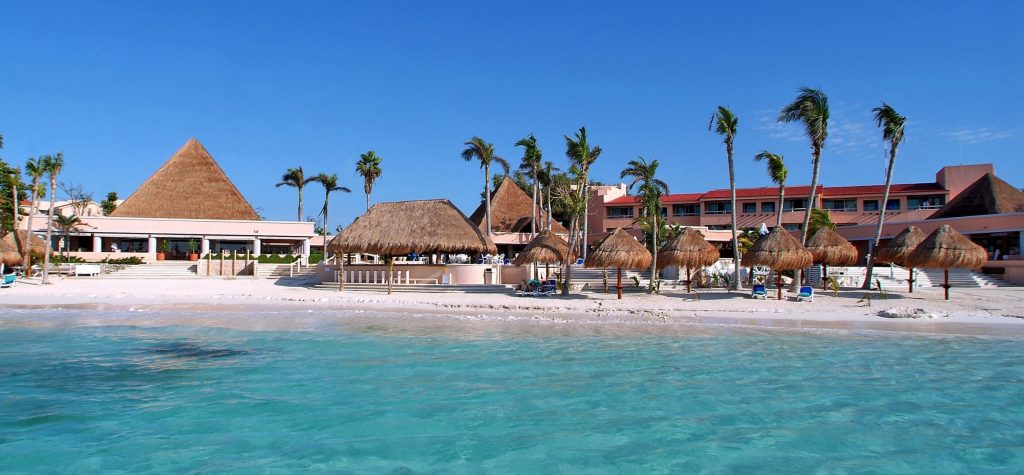 Think of this place as your club, make the best of it for you and your family.