POST 155 Puerto Aventuras April 20th 2021
Thank You For Attending
The community meeting with representatives of Covenant and the Developer took place in a positive atmosphere. This will be the first monthly meeting informing on our Resort and receiving feedback from the community. Information on all topics will be published in PA Today. Priority to these meetings will be an unlimited time for questions and answers.
Román Rivera Torres as Developer referred to the operational chart under which Puerto Aventuras is being operated today under the leadership of Fideicomiso and Covenant as a team the way it was since our origin and for over 25 years. Marc Pujol as President of Covenant explained the antecedent for the formation of the new Association and the attempts to unify interests for the well-being of our community. Puerto Aventuras is at peace. We see Puerto Aventuras at peace today and apply our efforts in constructive ways to make this a better place and allow us a better way of life.
Mr. Thierry as Treasurer presented the finances and in detail explained security controls at main gate, access to beach, PA Passport and new application for visitors. He took us a step ahead to visualize the advantages of becoming a Digital Community in the near future.
Advance on previously presented plans as well as future plans for completion of services and new attractions were presented by Rafael Liebanas as Secretary and Marc Pujol. The most important were Main Gate, Central Park, Marina operations and new Golf Par3 and Practice Range.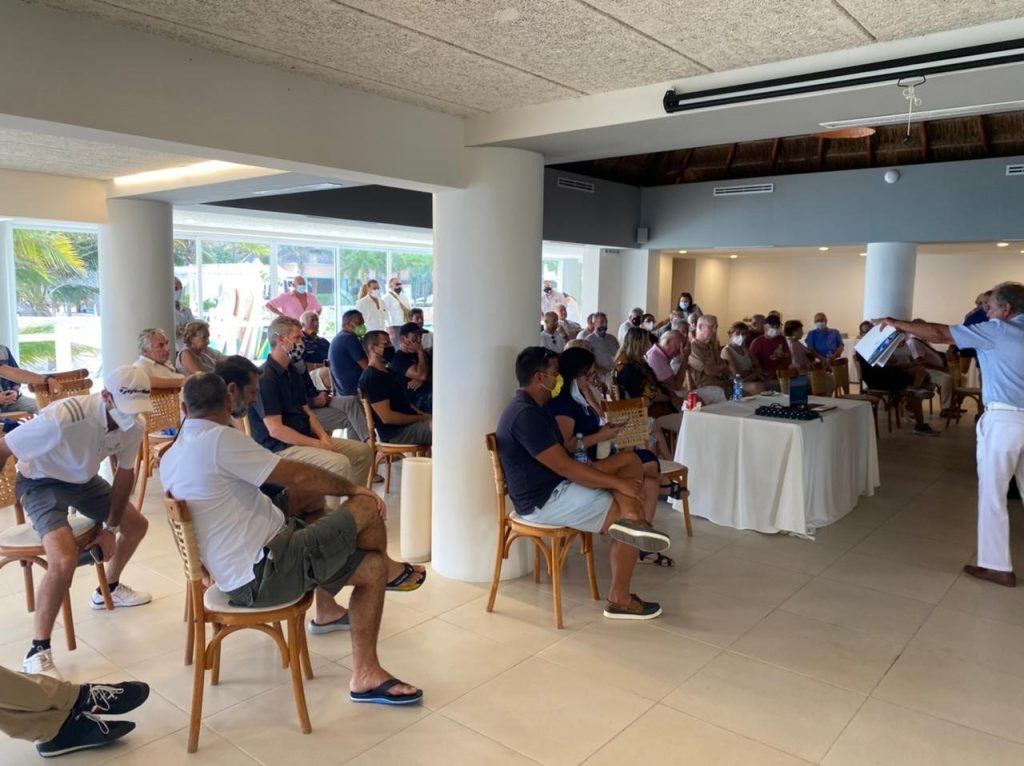 Time came for Questions & Answers after which the Developer reminded us that the obligation to maintain the concept and value of our Resort and investment rested on the team Developer – Covenant. Puerto Aventuras is living the best moment in 25 years and it is there for the Community to enjoy as has always been the purpose of their investment.
Hoping To See You Soon In Our Next Meeting.